2011
Oil on pre-made wooden boxes with transparent acrylic lids
The Despair Series is a continuation of the Metaphysical Armor concept.
To 'capture' an idea I literally drew (or painted) using 'nothing'. All the visual representations are illusions. Despair is an illusion.
I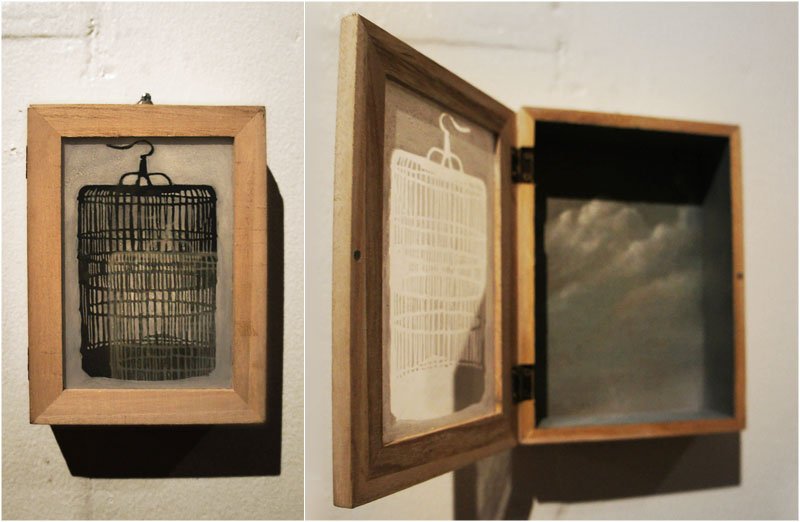 II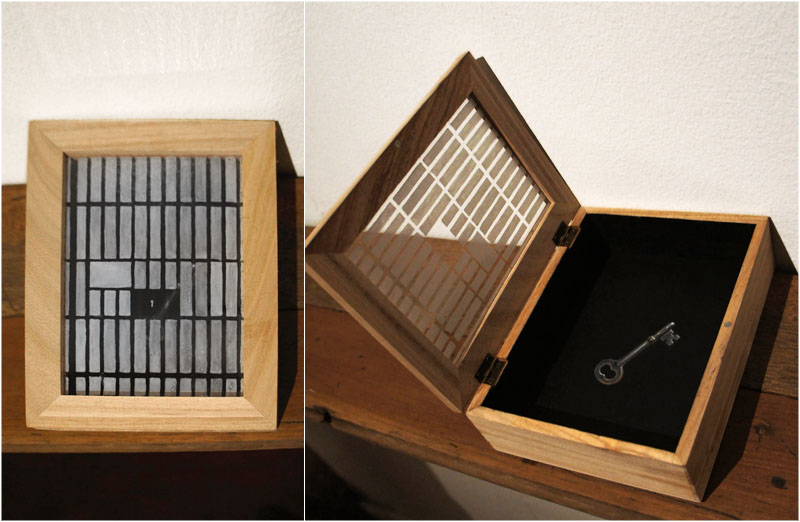 This series is also influenced by a Brimstone in Fire song that shares its namesake.
Music: Mikah Azurin, Alfredo Bunye & Christian Igna
Lyrics: Mikah Azurin
… Escape your brain and take control
life is not found safe at home no one else can face your plight so smash your cage and fly outside
Tear up the maps and walk past the edges
out to the zones where monsters will be they're waiting to teach you the wisdom you're needing so sit at their feet and learn how to see
Through the lies you sow to hide your blunders
the tricks that keep your pride intact
until you leave your fear behind there's no escape from despair
These works are part of a group exhibition called Regalo at Avellana Art Gallery. The wooden boxes were given to all participants to compose with.